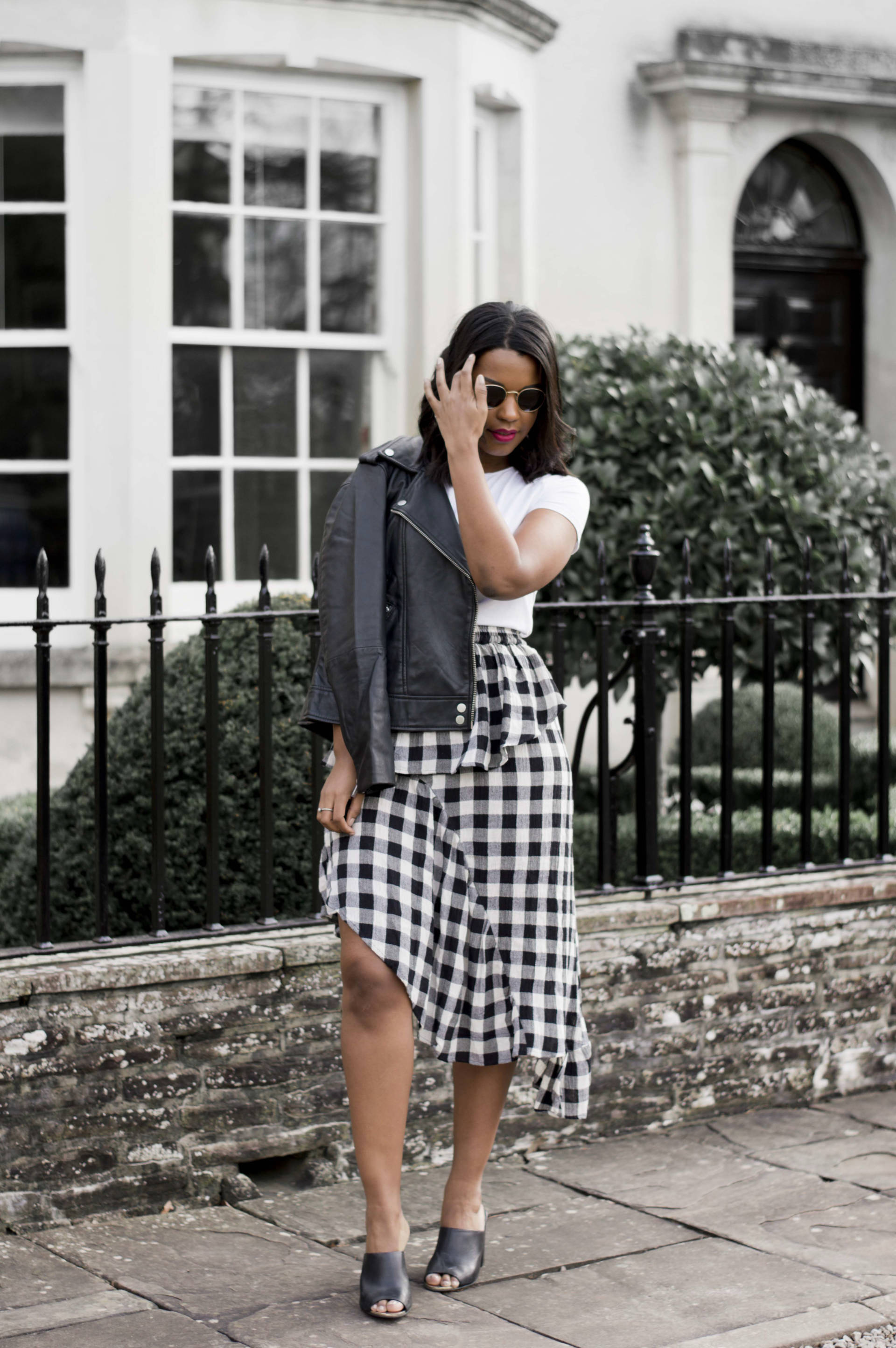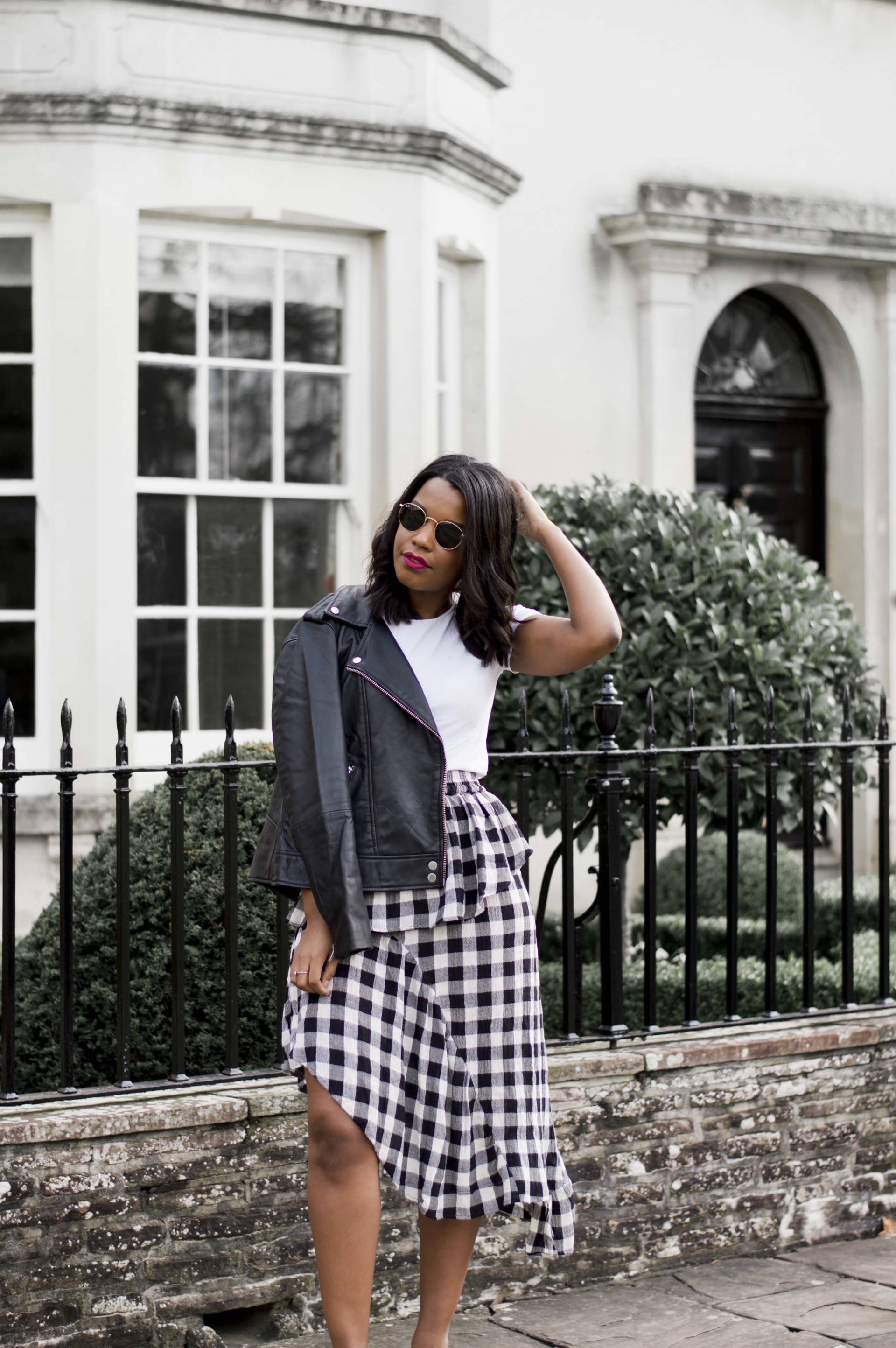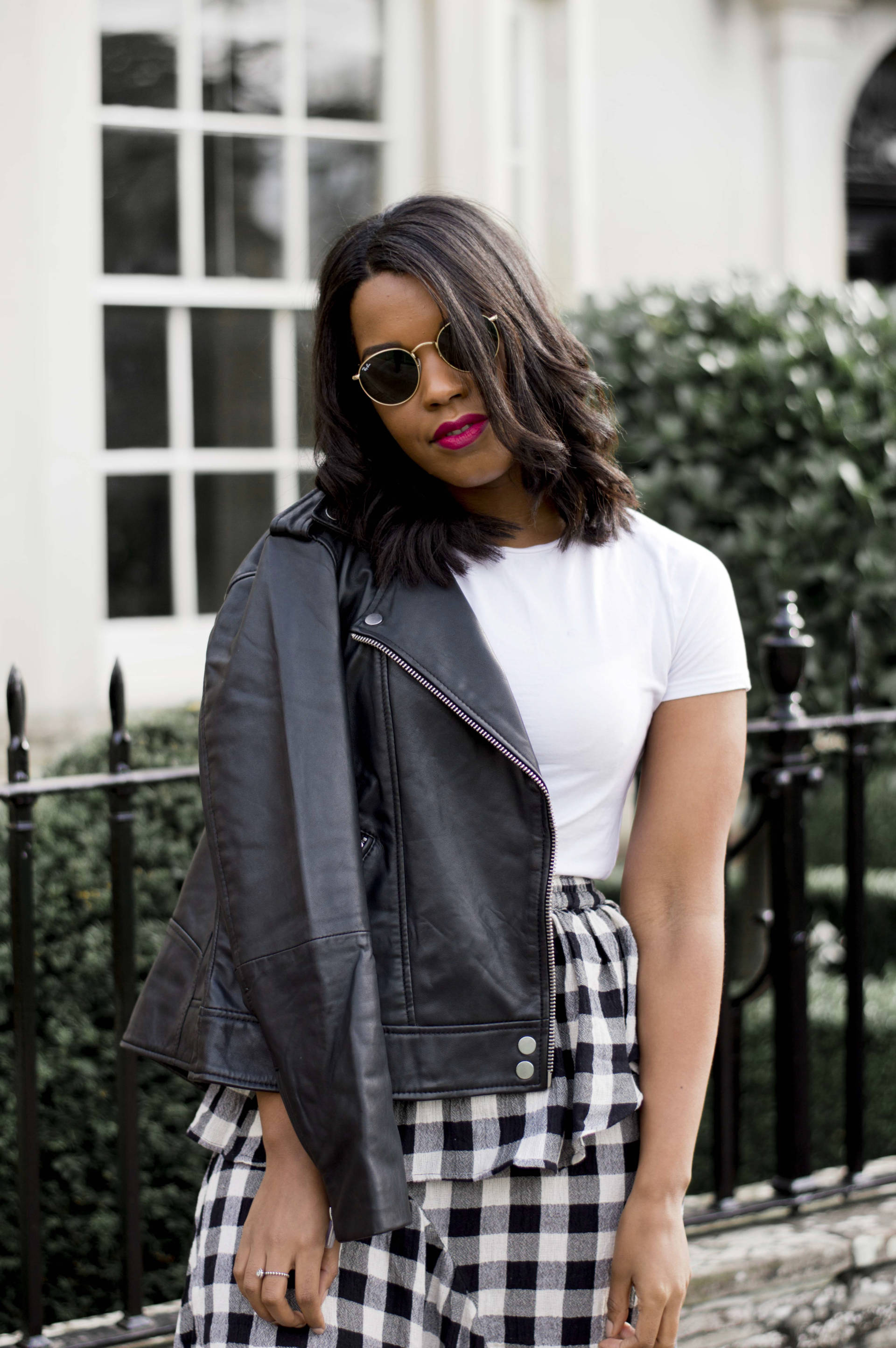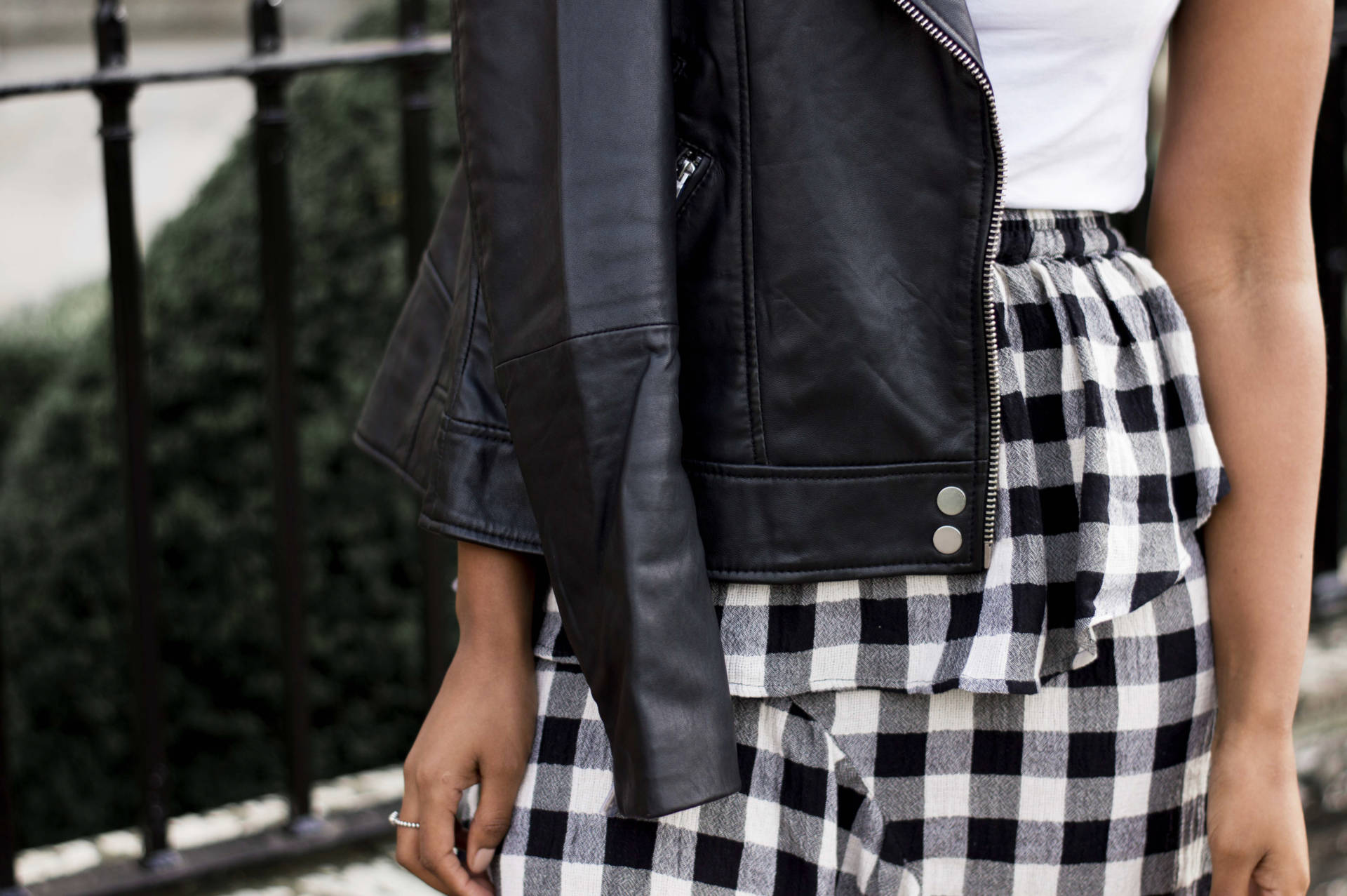 New month, new style edit ?
I cannot tell you how good it feels now that it's starting to get lighter in the evenings. Being able to walk outside of work at half 5 without it being pitch black just makes me and my soul real happy. Also the thought of warmer and brighter days ahead is enough to make me feel inspired and pretty darn excited for things to come. Bring it on March!
But on more of a "poor me" note, I'll start off by saying that I'm actually reporting live from my bed right now. I caught a chest infection from Pete so I've been off work and bed-ridden all week – wahhh. You'd think with all this free-time I'd devote some attention to my little corner on the internet but nope. Consequently I've been M.I.A, sorry about that. I've neglected my instagram and haven't posted for about 3 days (that's a long time in the gram world). And I've slept most days in-between watching a load of 90's films such as Matilda, The Parent Trap and Hook. But enough of the violins, let's get cracking with the first edition of this months style edit shall we?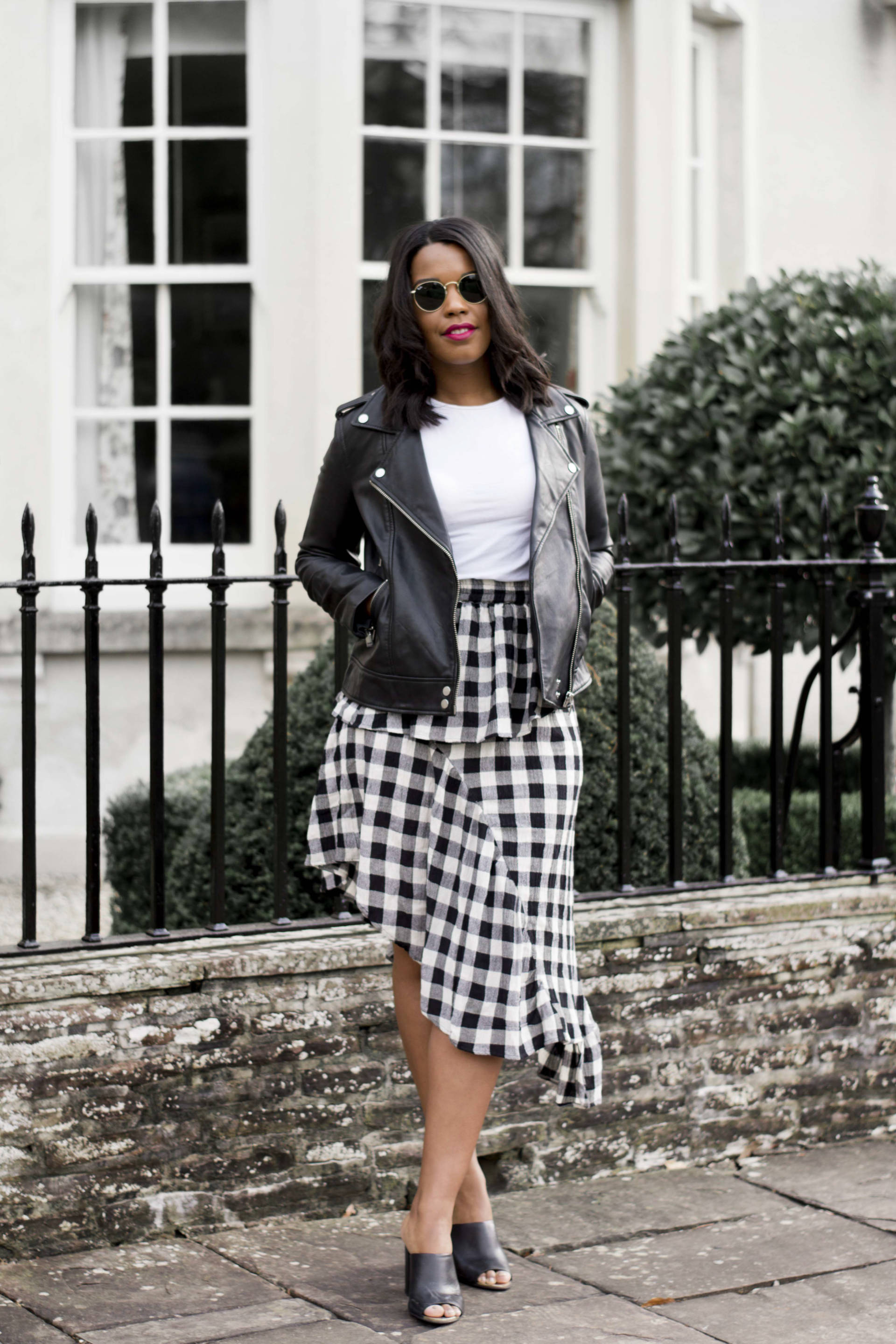 Ladies and gentleman I introduce to you the QUEEN of skirts to ensure that you nail summer dressing this year. I first spotted this beauty on Megan Ellaby's instagram story whilst she was in Miami. And I can tell you now, it was love @ 1st sight.
Big up Mary J Blige for that absolute TUNE btw; listen here and familiarise yo'self if you're not sure what the hell I'm on about.
I swore after filling countless bin bags with clothes I'd stop buying into trends and invest in core basics and wardrobe staples. So when gingham came on the scene (again) I was a bit hesitant. I also didn't want to spend money on something I'd only get a couple wears out of. But considering gingham's been around for years (it's simply been re-worked on the catwalks this season) it seemed silly not to invest in such a classic and popular print this time round. Also, I just really loved the skirt OK?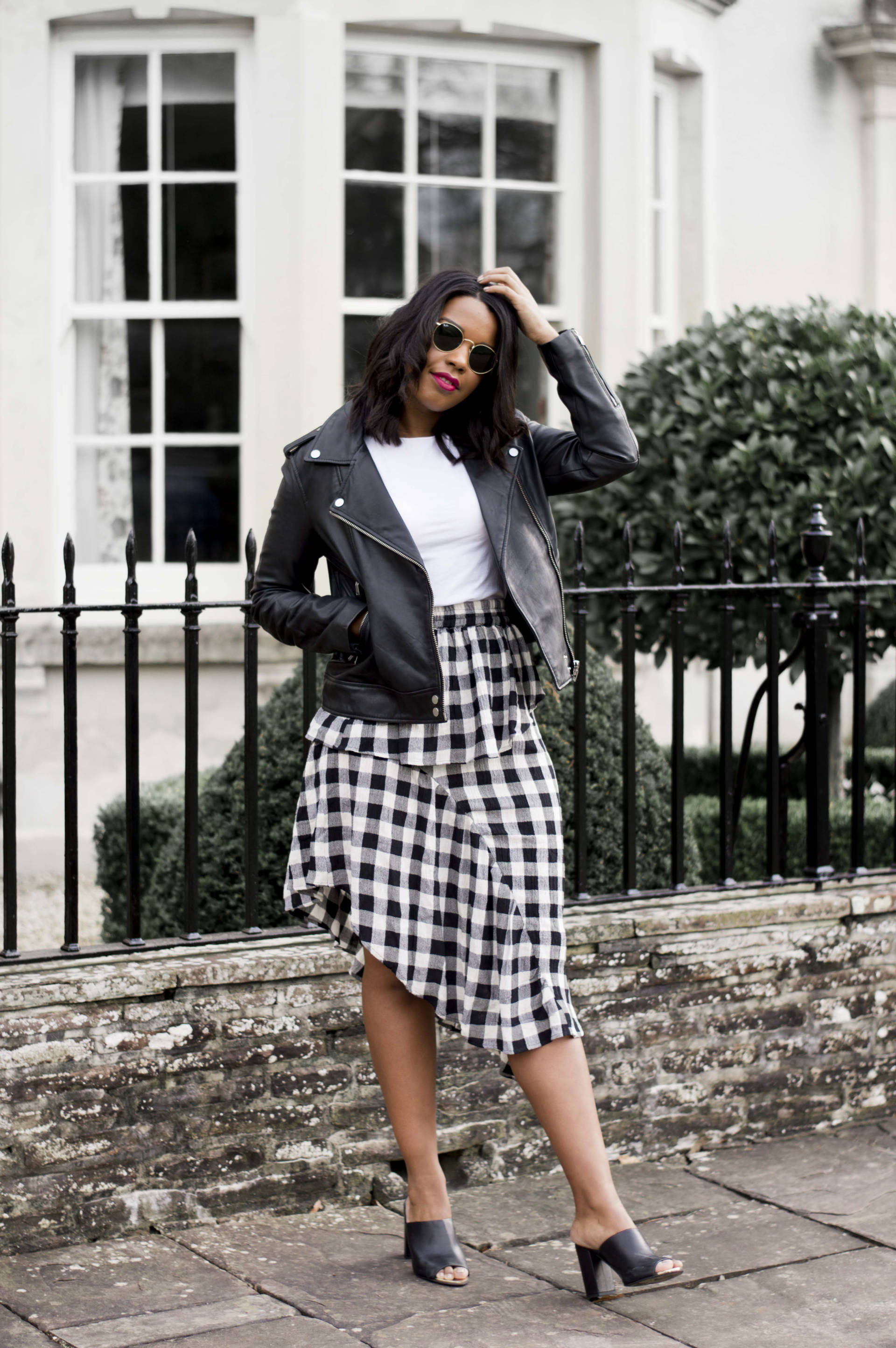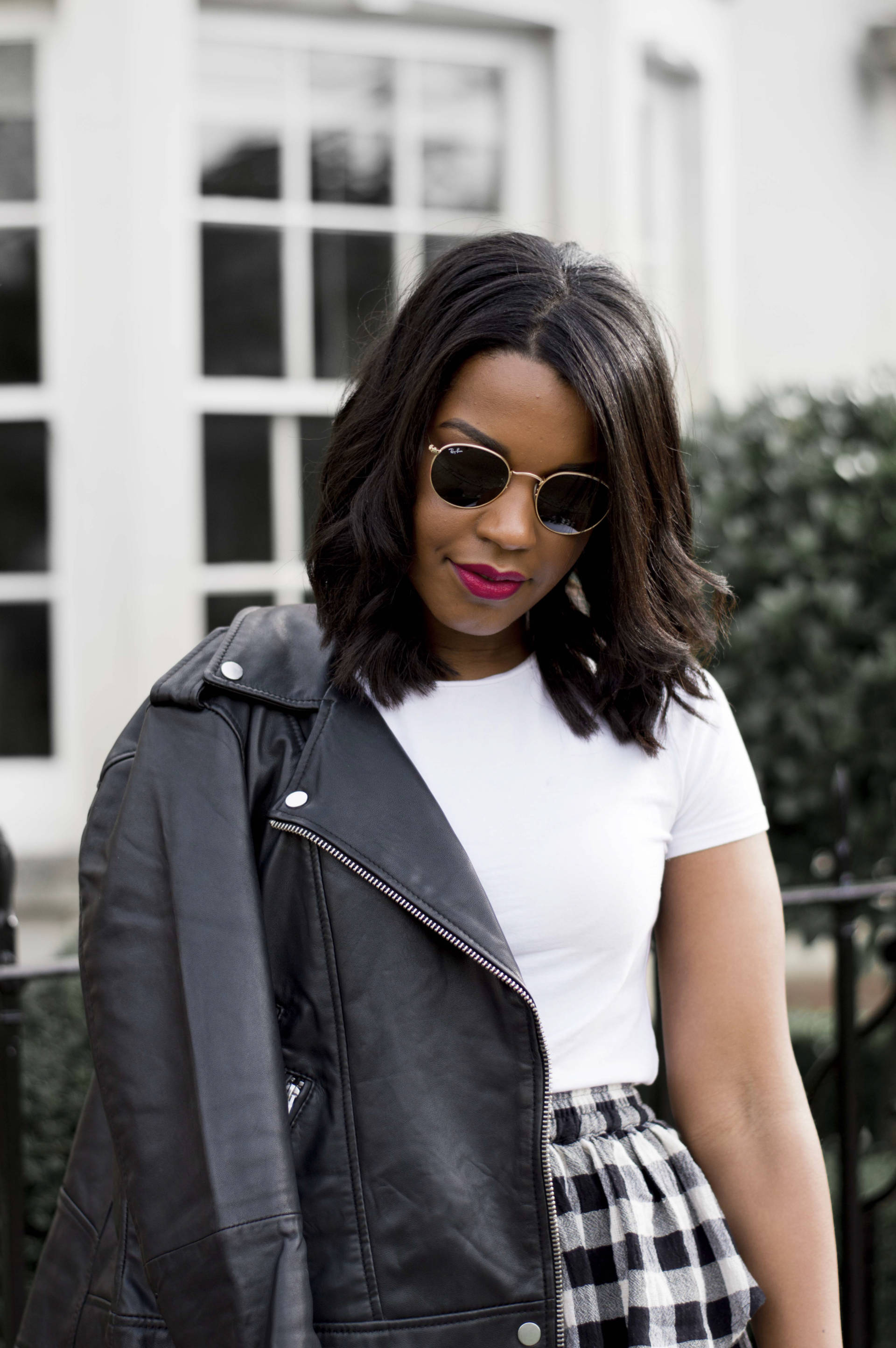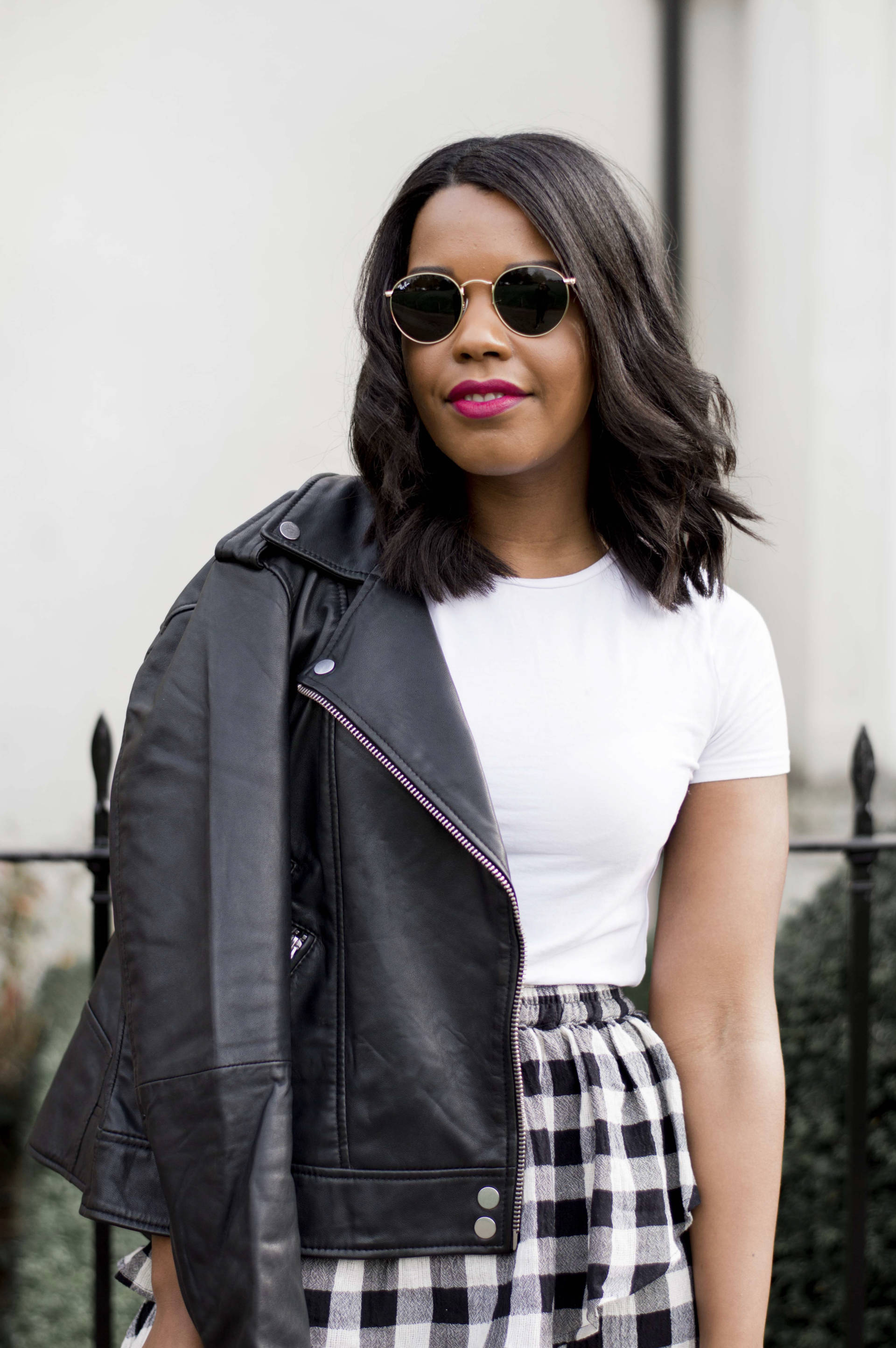 I decided to go for a monochrome look for this shoot. I styled this ASOS skirt with a plain white tee and my new leather jacket that I picked up from Mango recently. This is definitely one of those outfits that makes me feel my best self because it's simple yet sassy. And one thing about me is that I'm all about that sass, no trouble.
I love how this skirt combines timeless gingham print with a ruffle detail, giving it that modern 2k17 twist. Think Flamenco-girl meets primary school uniform! The stretch waist band and light cotton material means it fits like a dream yet doesn't cling to the body making it a summer holiday essential in my opinion.
I love styling current trends but I'm also a sucker for comfort. So when I achieve the two with one item, well then that's just perfect…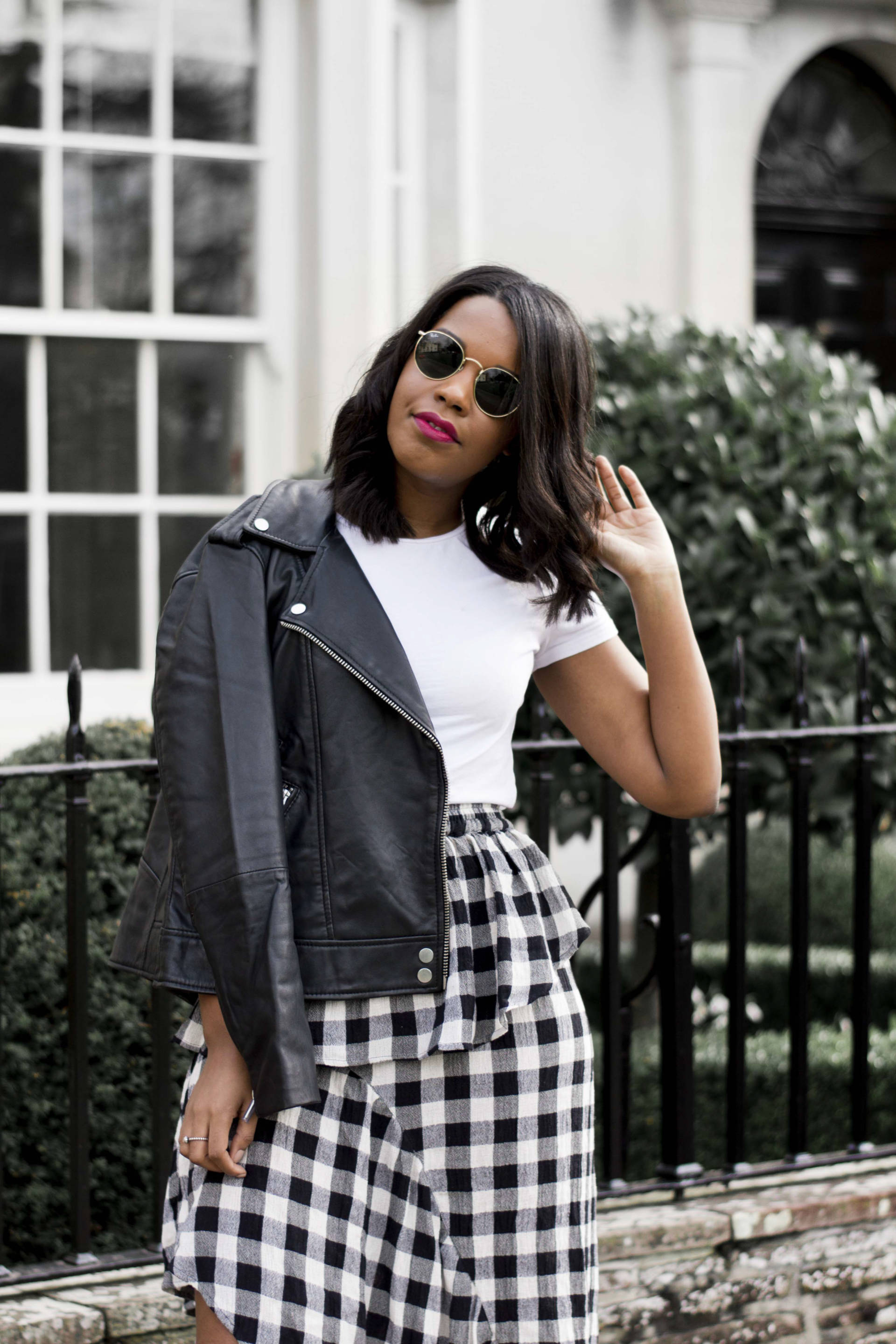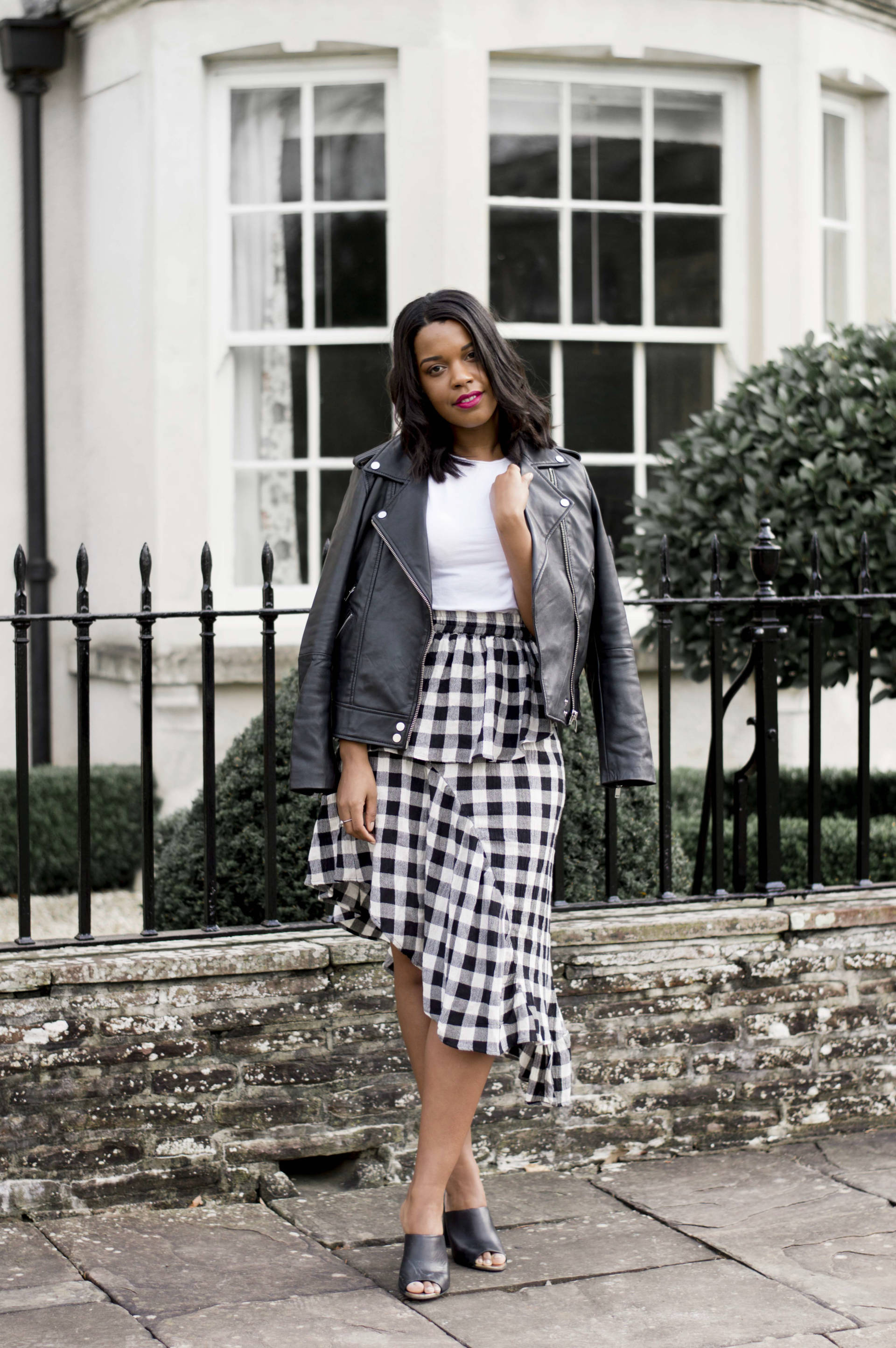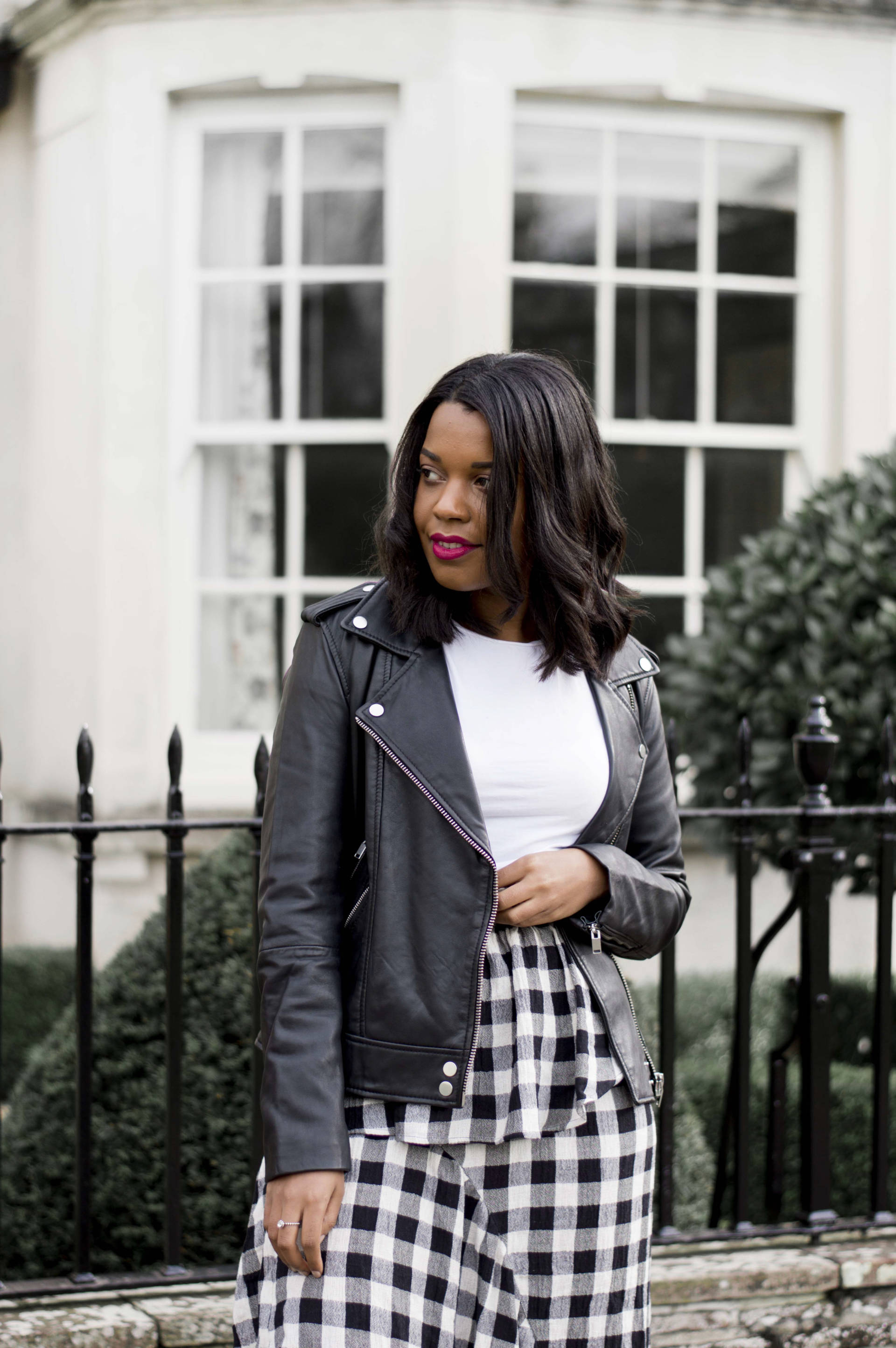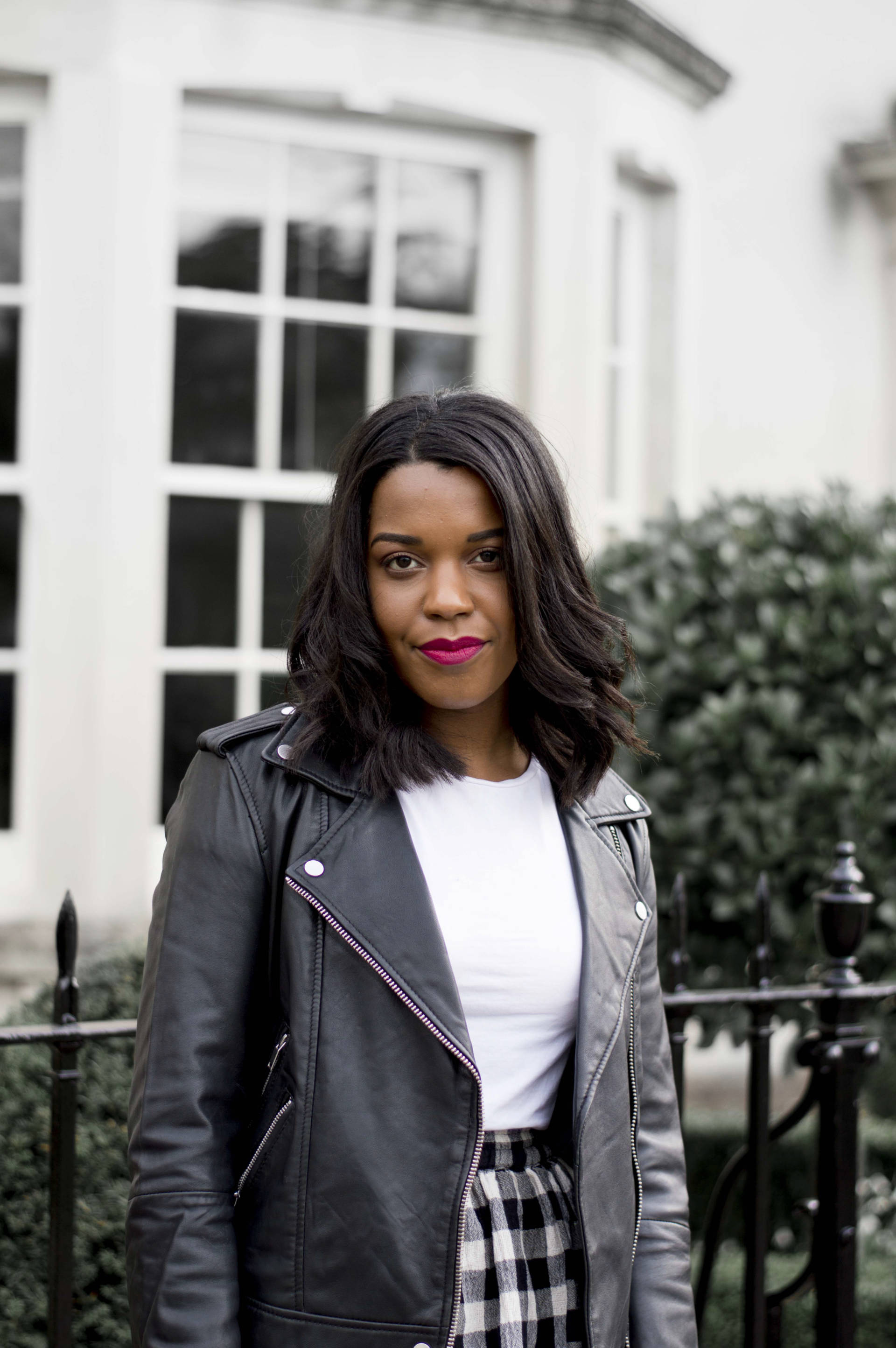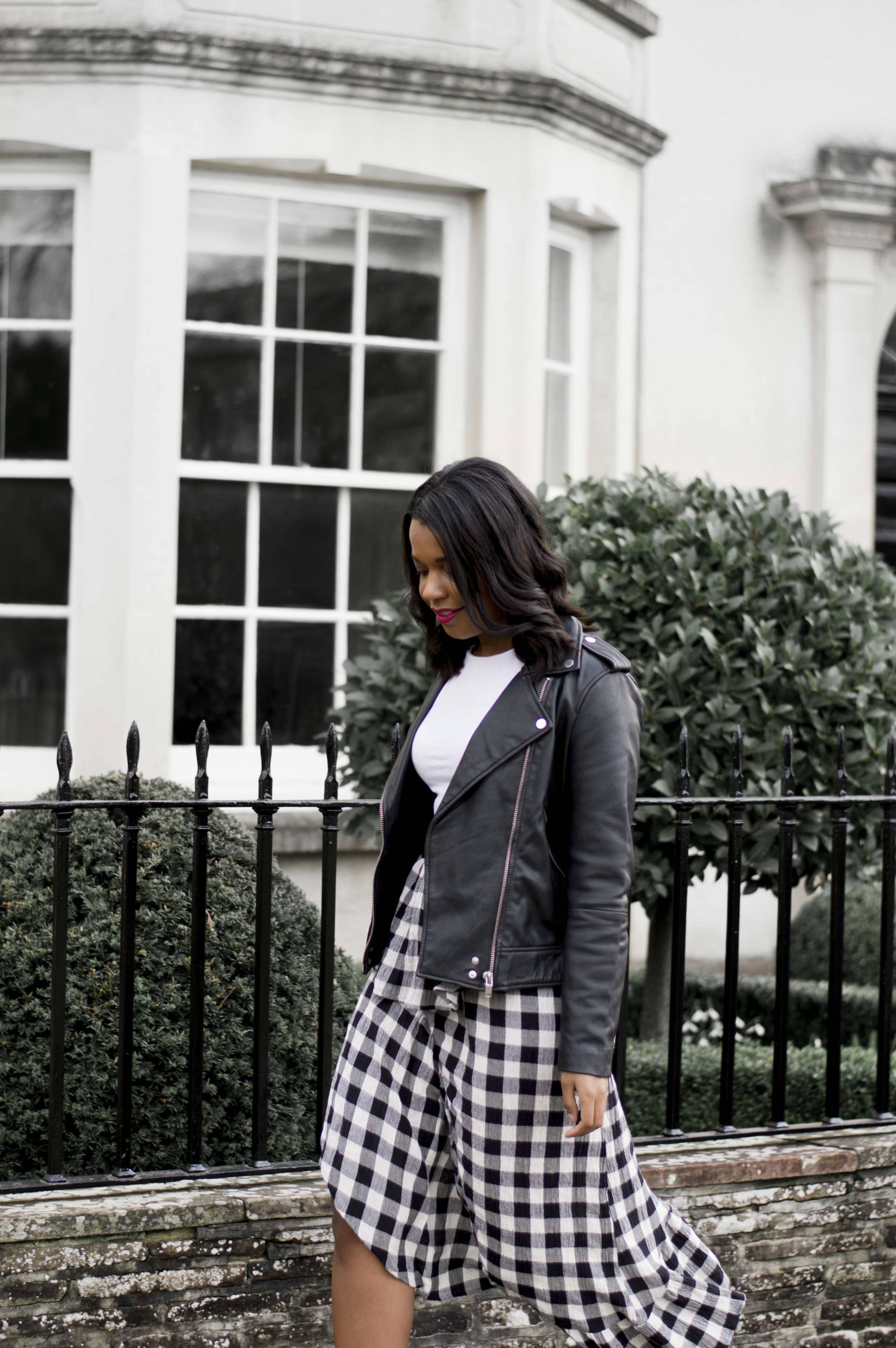 Finally, I'd like to say a massive thank you to Katherine for taking these AMAZING shots. Despite my awkward posing and the lairy builders who proceeded to shout "Is this for your POF profile?" you really made ya girl feel sassy as hell!
Photography by Katherine McMorran
WHAT I'M WEARING
Leather Jacket | Mango
Gingham Skirt|ASOS
Ray Bans | Net-a-Porter
Mules |Topshop (old, similar here)