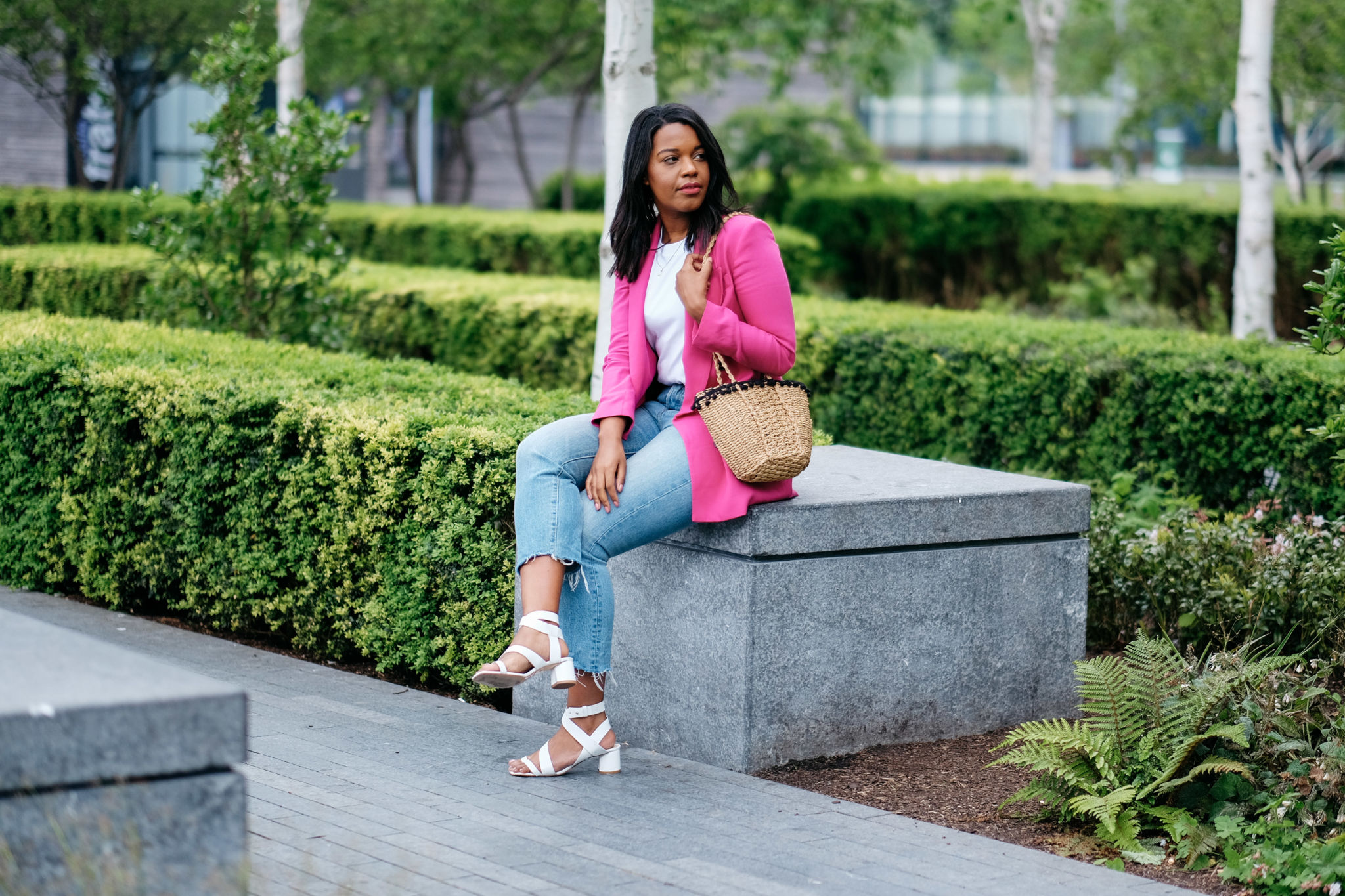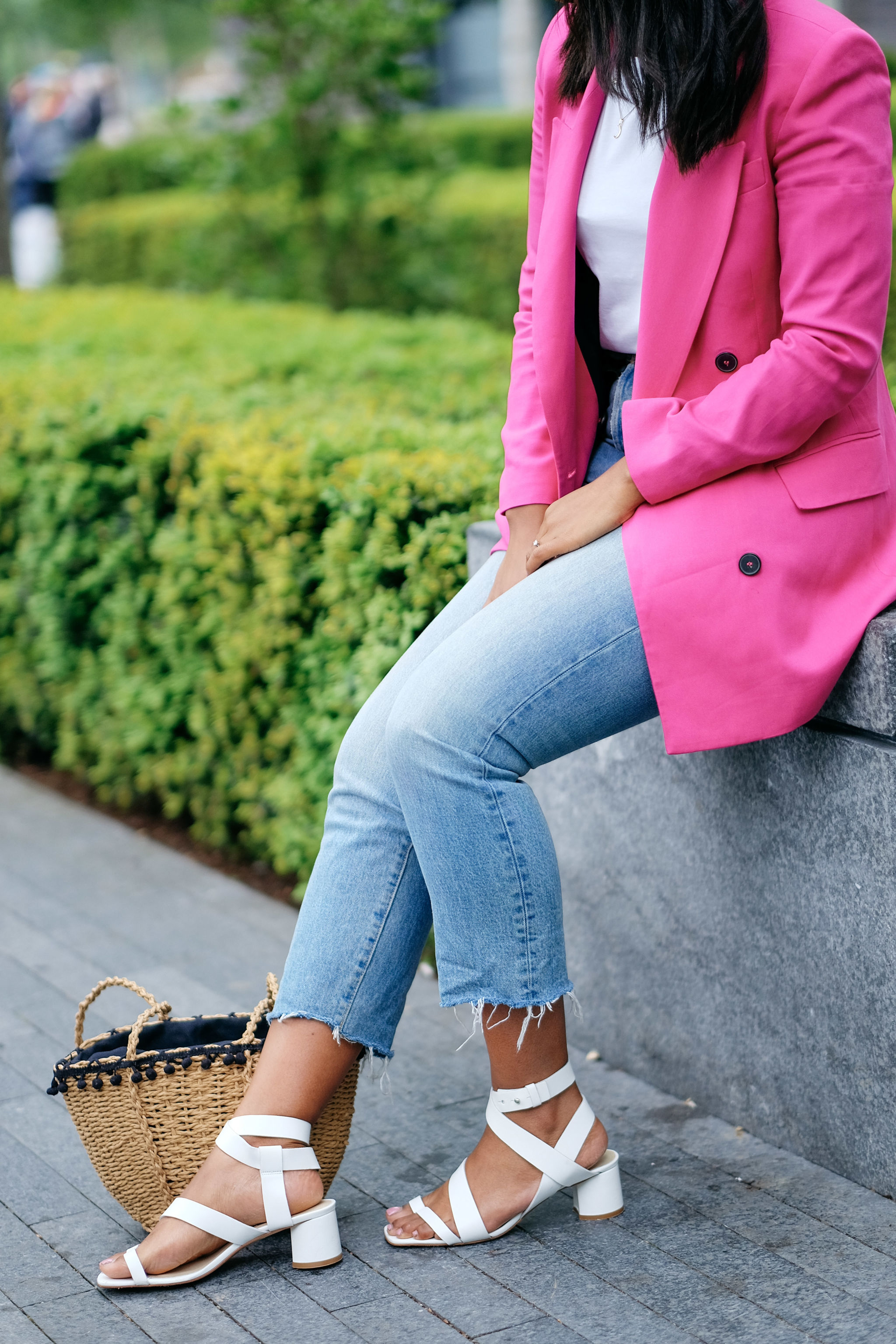 Why hey there all you babes! Can I just start off by giving a massive shout out to this glorious, sunny weather? Like seriously hun, you really pulled it out the bag. Even though you had me led down, legs akimbo in front of the fan in a desperate attempt to cool my inner thighs last night. I'm super happy you came out with your hat on. I also really hope you're here to stay for a while longer because let's face it, we're all a lot happier about life when the sun is shining.
Anyway, aside from weather talk it's time to talk all things wedding! Yep, you guessed it. Wedding content is about to be plastered all over The Style Idealist for a lil while as this is my life until I am officially Mrs Marriott.  That feels very strange to write for two reasons. One being because I can't help but think of ways I could convince people I am part of the hotel chain. And two, it still feels surreal that I'll be marrying my best friend in just under a year. I'm aware that sounds incredibly cheesy. But it's true and I'm a big fan of cheese, so can I live?
Since Pete proposed to me in Barcelona back in April it's been all systems go. From finding a venue, getting a date booked in, organising the guest list and a hundred other things that come with planning a wedding, I feel like I've barely had a moment to chill. 
In my last post, I mentioned how I overwhelmed myself thinking about the million and one things I had to sort out. Then when it came down to it, I hardly ticked anything off my to do list and hid under my duvet for a week and a half in protest to being an adult. So, with that in my mind it was important that I went at my own pace.
When it comes to planning a wedding, I've had some very sound advice. The main one so far being: try to enjoy it instead of getting stressed. Because you're never going to get this moment again.
Now, this could just be me. But being told not to stress kind of stresses me out. So, I decided to take the bit by bit approach and break each task down. I told myself that I wasn't allowed to move on to the next task until I had ticked off the last one. 
And since using this mentality my wedding journey has been relatively stress free. So, without further adieu, I thought I'd share some things (good and bad) that I've learned planning a wedding so far…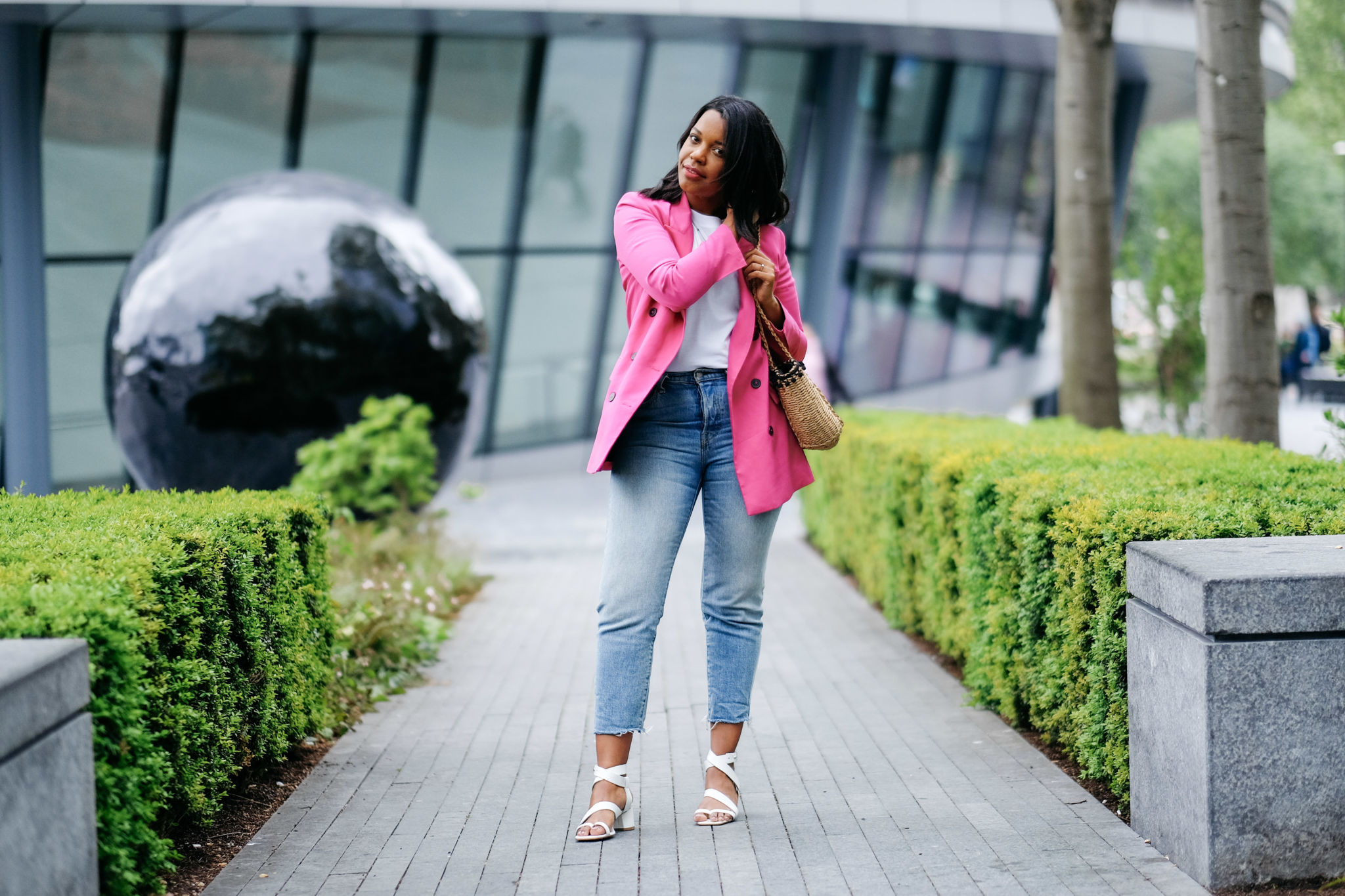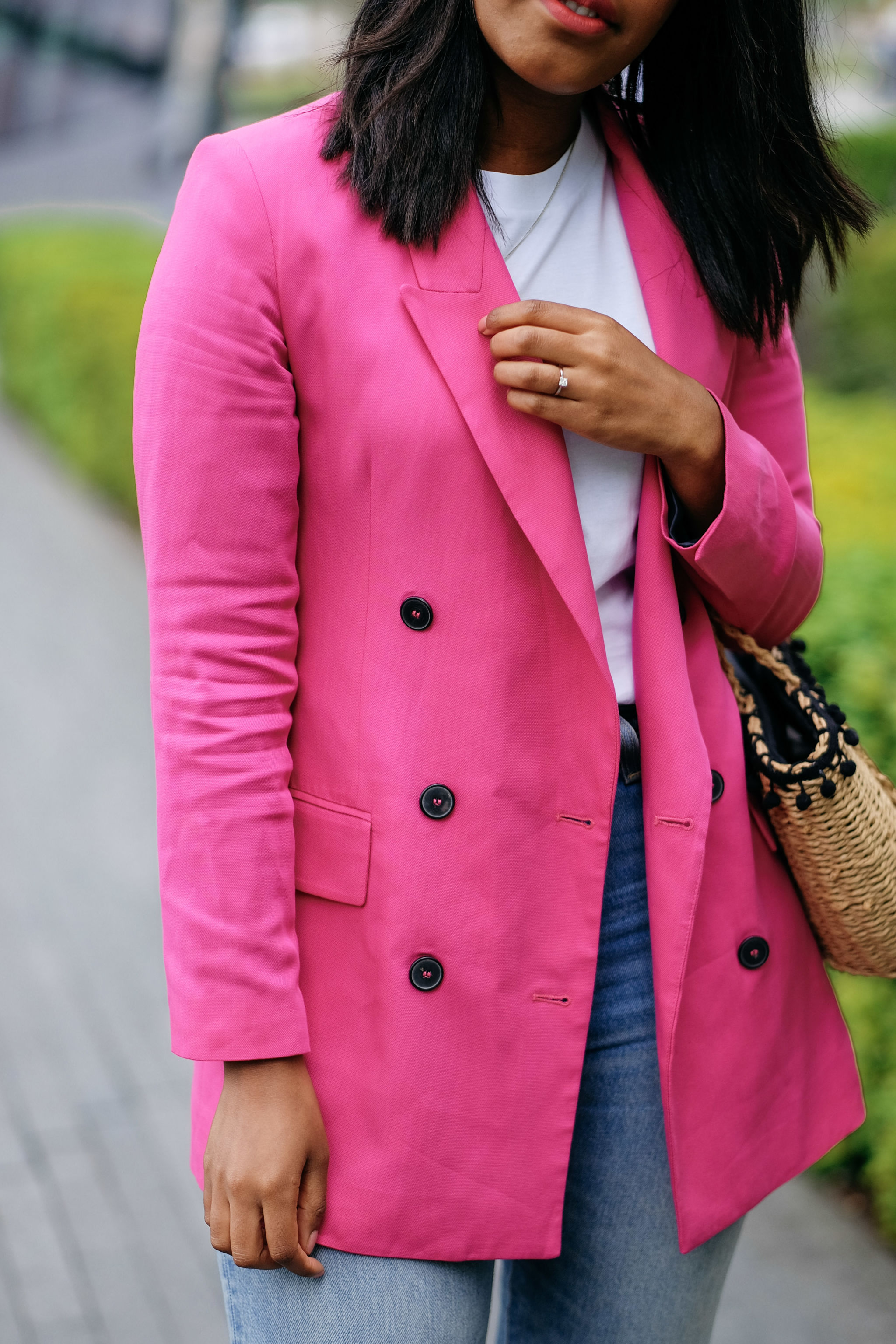 1. Invitations are expensive. But they don't have to be, so do your research.
Now I understand we all gotta make money. But when it came to finding Save the Dates I was shocked and APPALLED at the prices that some companies were selling them for. Either me and Pete have very expensive taste or some companies are just taking the absolute piss.
We couldn't seem to find anything we liked and if we did we were looking at around £350+ for just 60 invitations!
It wasn't until the 20th page in the Save the Date section on Etsy that we finally came across a designer that we liked without the extortionate price tag.
We messaged the loveliest girl from Invitation Emporium who turned out to be a complete angel and designed something bespoke for us. We received the invites through the post within a week and we couldn't be happier with them! My point is don't settle. You will end up finding something you really love for a lot less money. 
Overall, I don't think I'll get over how much everything for a wedding costs. From invitations to drink packages & decorations. It seems adding 'Wedding' on to anything makes the price quadruple. Why tho?
2. Utilise friends & family. It may save you money.
Although it's the best time of your life, planning a wedding is also a colossal task. From theme colours, dresses, suits, entertainment, favours, food and drinks it's completely normal to freak out and consider all eloping options.
But it's important to remember that you need to utilise family and friends and to start delegating/assigning tasks. Want a sweet table? Get your Mum who's itching to board the wedding train on the case. Got a mate who can take a well-decent photo or knows someone who can? Ask them for mates rates. Got a cousin who knows how to get the party started? They'd make a great DJ, just make sure you play Cameo – Candy, yeah?
3. Finding wedding entertainment is hard if you don't know what you want.
This is still an unticked task and it's really starting to bug me. It's like wedding planning has become a game and I'm stuck on this damn level.
I'm still unsure whether I prefer a DJ over a band. But I do know that I'm leaning more towards a DJ because mine and Pete's music taste is eclectic to say the least. We need someone who can play a range of our fave songs that go from rock to hip hop but for some reason when you research "wedding DJs" all I seem to find is your typical cheesy DJ. 
So yeah, this one is ongoing – any recommendations hit ya gurl up!
4. Wedding dress shopping is terrifying yet SO much fun.
I'm not sure whether it was the pressure of coming out of a dressing room and getting a 'yes' or 'no' from my family & friends like I was a Britain's Got Talent contestant. Or worrying that I wouldn't find the perfect dress and get that special moment of saying "yes to the dress". But I remember being incredibly nervous as soon as the dresses were being lined up for me to try on.
Luckily the wedding dress store could see my anxiety and were so amazing. They really calmed down and told me it was completely normal, have a glass of bubbly and most importantly have some fun!
They helped me in and out of about 12 dresses in total (which is quite sweaty and exhausting!) and eventually I found THE dress for me.
I honestly couldn't be more in love with my dress and you know it's the right one when you don't want to take it off!
5. Everyone will have an opinion (whether you ask for it or not).
When planning your big day please remember that it is exactly that – YOUR big day. Don't let anybody pressure you into doing anything you don't want for your big day.  Apart from my fiancé I want more advice, less opinions OK people!
6. Keeping the guest list to a minimum is hard when you have a big family.
*sigh* where do I start with this one. I come from a very large family and sometimes the politics of who to invite can be awkward and tricky.
At the end of the day you need to have the people at your wedding who you couldn't imagine not being part of your special day. Maybe you're much closer to friends than you are some family members and that's OK. Weddings are meant to be intimate and special, so only invite the people that you really want there. It's better to realise that you can't please everybody sooner rather than later.
Also, I'll mention that your parents will most likely want you to invite most of their mates. I'd say for an easy life try and compromise, it's not worth all the ag.
7. Bad customer service infuriates me.
OK maybe I'm getting old but customer service is a big deal to me. If I'm emailing you and you take weeks to reply I'm gunna get mad. Then I may even move on because you're taking too long.
I've had to write up many sassy emails to put companies in their place because they've either ignored my emails or have been rude to me.
At the end of the day weddings are expensive and you're also spending a lot of money. So please be polite, manners cost nothing.
8. Stop stressing about your guests
It's really easy to overthink and complicate ideas when it comes to your wedding day. It's also easy to fall into the trap of worrying about what your guests would think when making any decision. Trust me, all you need is good food, good booze and good music and you're guests will have an amazing time. I had to remind myself that all my closest friends and family will be in one room, chatting, catching up, meeting for the first time and getting to know each other. So don't plan too much that could jeopardise that! 
9. Don't lose sight of why you're getting married.
When everything is hectic, and things feel stressful, I've learned to stop and take a moment to think about why I'm getting married.
It's about us. Me and Pete saying 'I do'.
Sometimes I get so lost in Pinterest looking at the most amazing, extraordinary weddings that I get caught up in the hype and want EVERYTHING to achieve the "perfect day". When to be honest, I just want to marry Pete. I want share it with all my friends and family who I will never have in the same room again and celebrate our love. Are you gagging yet? 
I'm marrying Pete because he is my soul mate. And our day together will no doubt be perfect without all the hoopla.
So I should think about that the next time I'm eyeing up popcorn stands at a starting cost of £200.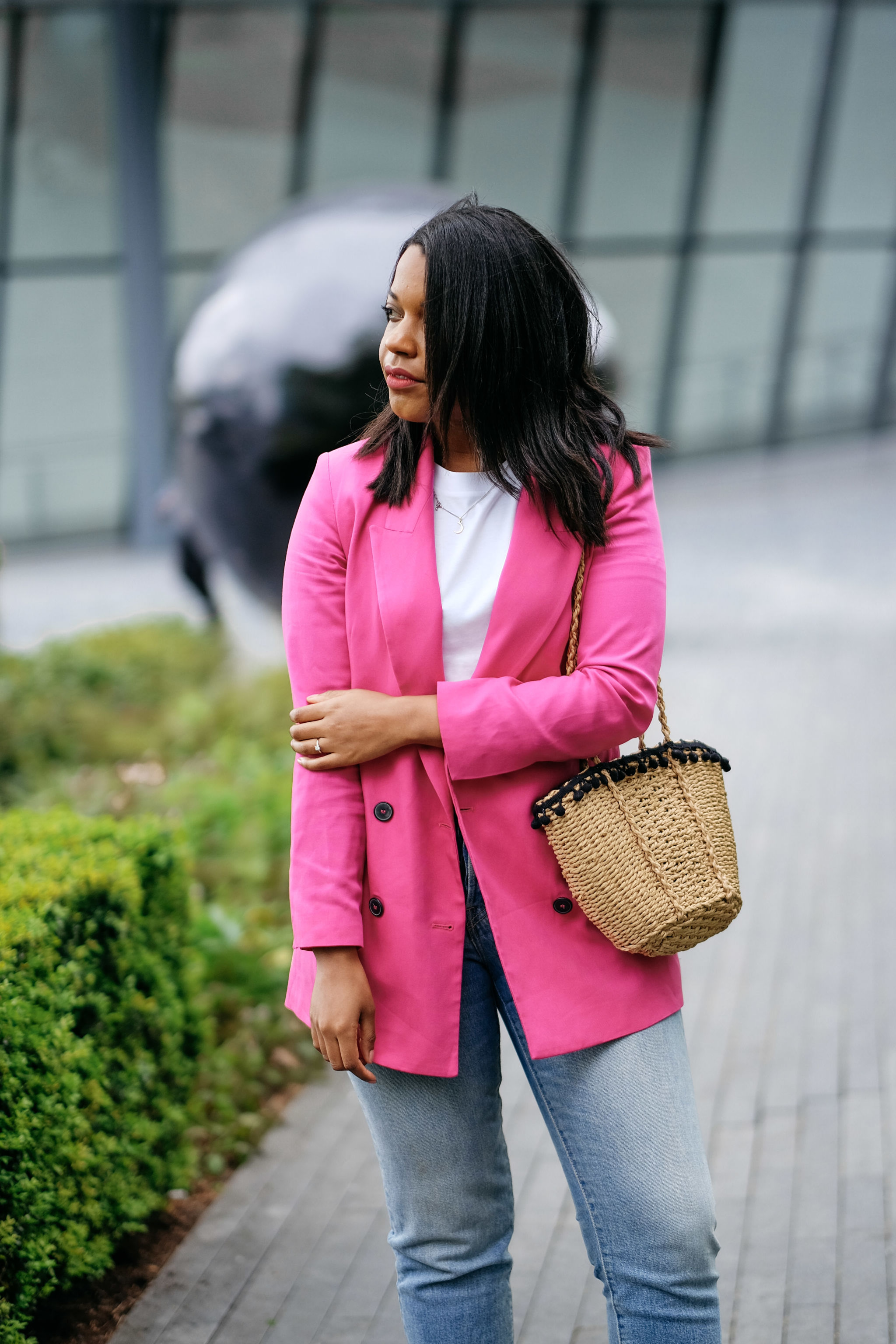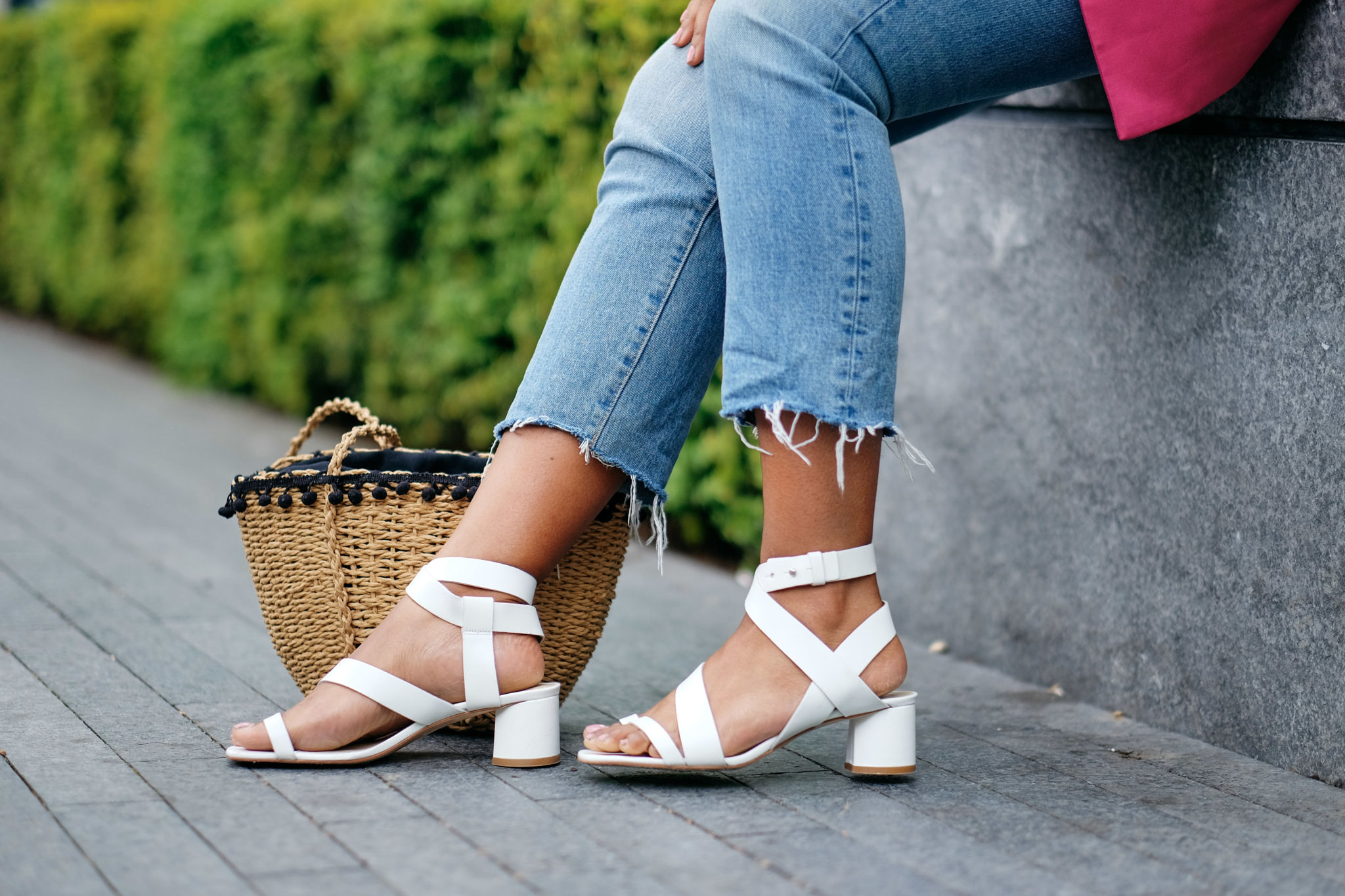 Blazer | Zara 
Tee | &OtherStories
Bag | Zara (alternative here)
Sandals | Zara (similar here)
Jeans | Levis